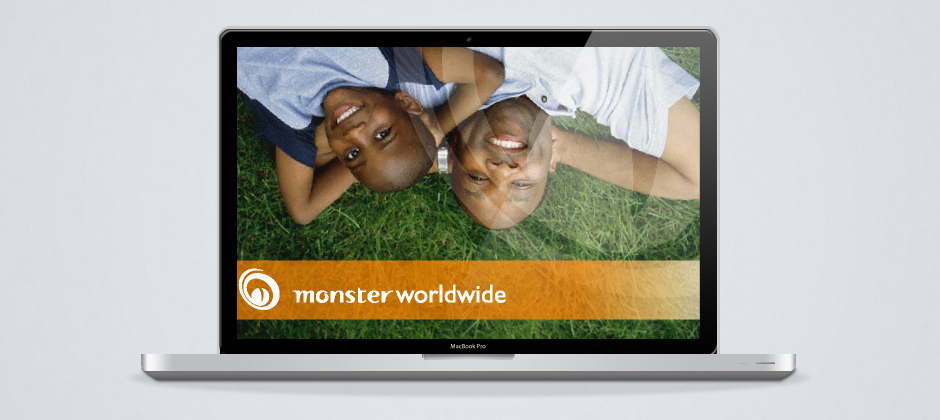 Motion Graphics for Internal Employee Communications of Monster.com
Monster.com
Motion Graphics for Internal Employee Communications of Monster.com
Description
Monster.com is the largest job search engine in the world with over a million jobs posted at any given time and over 5,000 employees in 36 countries around the globe. Skuba was commissioned to create a motion graphics piece to drive the target audience to enroll in their internal benefits plan.
Objective
Monster.com needed a strong announcement piece that would signal the start of the annual health benefits enrollment period. Skuba created a concept that included a highly stylized motion graphics movie that would really appeal to their employees.
Result
The benefits announcement was sent out company wide via email to all 5,000 employees and the fun movie Skuba designed increased audience participation dramatically over previous years. Happy client, happy us!